When it comes to motorcycle boots, the first thing that touches the ground is usually your feet. That's why you want a pair of sturdy, well-made boots for those long rides on the highway. The best cafe racer motorcycle boots are made from durable material and have a good tread so that they won't fall apart after only a few months of riding. They might cost more than what you're used to paying but remember: this is an investment in safety!
There's a reason why Cafe Racer clothing has been around for so long – it's great looking, comfortable, and durable. And if you look at the lineage of any decent piece of cafe racer clothing, you will invariably see its origins dating back to either military or industrial use. They are, after all, the two scenarios that demand the most from their design and construction.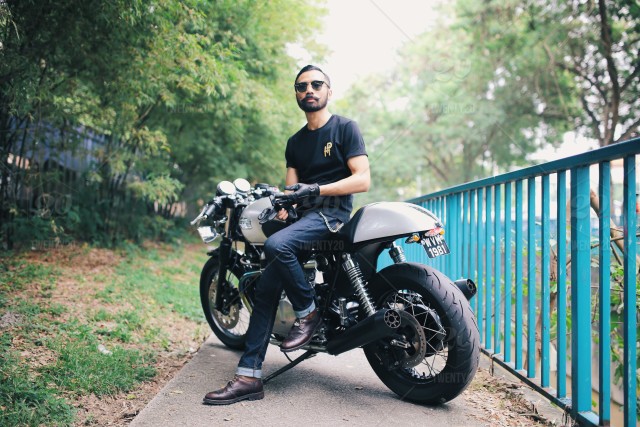 So, if we're looking specifically for Café Racer boots, the same rules apply in terms of quality, price, and usability. OK, so how they look plays a big part too (we don't want them to be ugly!), but when it comes to riding boots, it is usually best not to let form win out over function – as they are the first thing to touch the floor when you're slowing down or cornering.
When it comes to motorcycle boots, quality is key but so too is comfort and safety. Blisters on your feet can be excruciatingly painful – especially after a day of riding! And if they don't cause you pain, then at least there's the risk that they will cause you to lose control while riding, which can be just as dangerous.
This is why so many people are turning towards Cafe Racer boots instead of more traditional motorcycle styles. They are built with comfort in mind but also have a great look and feel about them, unlike some other types of cafe racer clothing where comfort is often compromised. So, if you're looking for motorcycle boots that will make your Cafe Racer outfit look even more stylish and give you the safety factor (traction on the ground) too – then here are our top picks.
Here Are The Best Cafe Racer Boots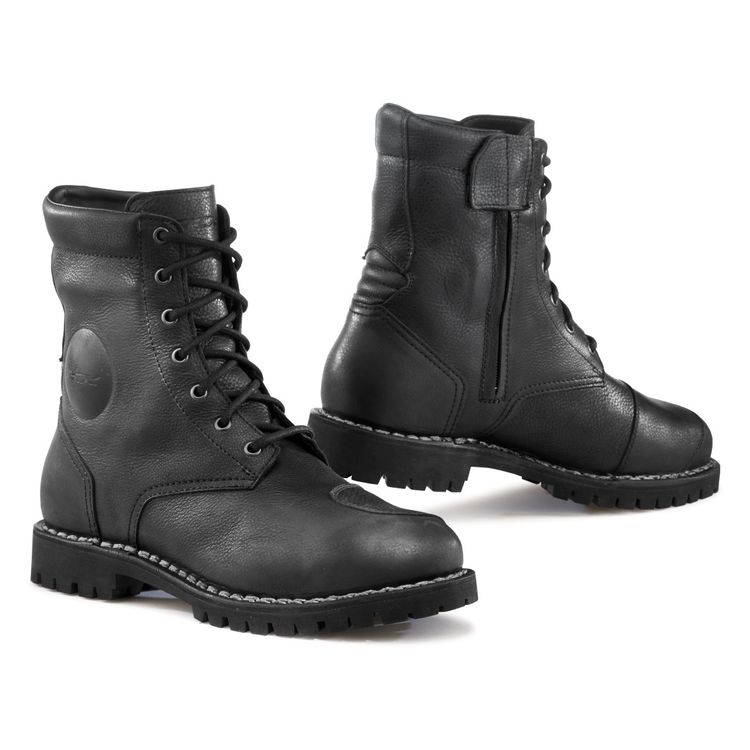 The TCX Hero Waterproof Boots are for those who aren't afraid to get their hands dirty. The sleek lacing system on the beautiful full-grain leather upper allows for fit adjustment, as well as a second side zipper closure for faster entry and removal. On the inside, there are protective cup inserts in each of the ankle's four corners, as well as a removable EVA footbed for comfort and shock absorption.
Many customers have purchased the TCX Hero WP Boots, and they are happy with their purchase. They feel that these boots provide protection, comfort, along with a stylish look for Cafe Racer clothes. These Café Racer motorcycle boots are great for those who want to ride in style!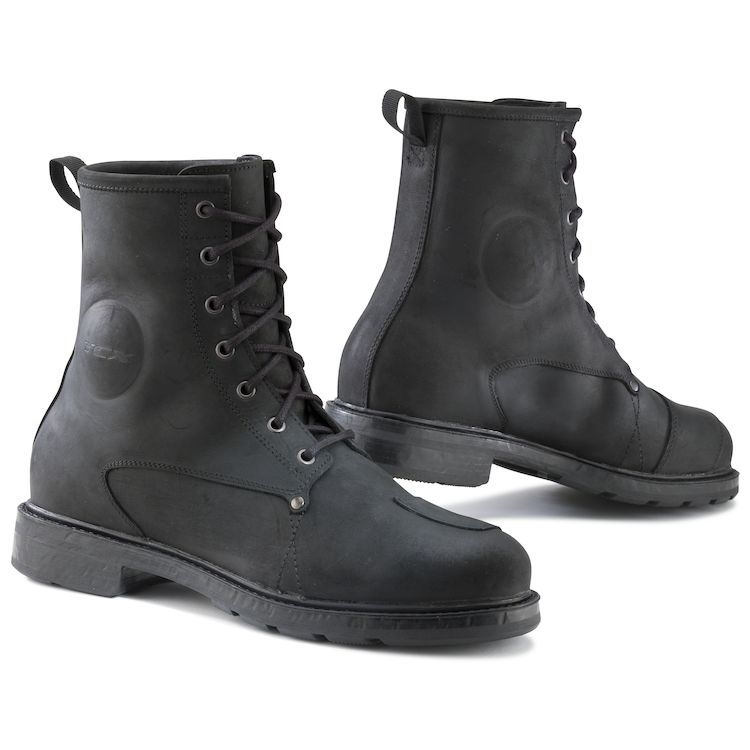 The TCX X-Blend WP Boots are an excellent option for riders who want to look good and feel safe. They're made with durable leather, have a waterproof lining that will keep your feet dry in any weather, and can withstand the wear from daily riding thanks to their rubber soles. For those looking for comfort without sacrificing style, this is an excellent choice. The anatomically correct footbeds ensure you don't get tired while wearing them out on the road or track!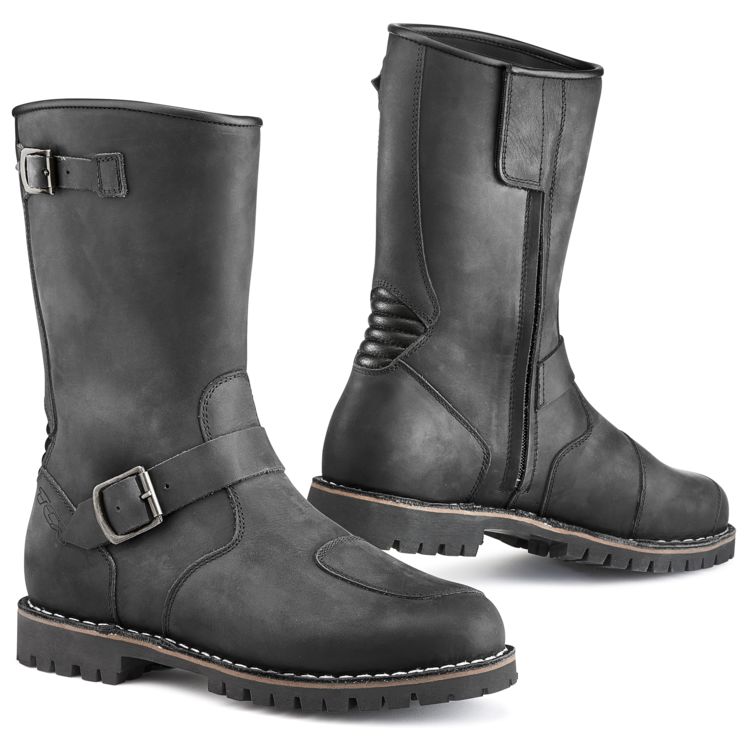 If you're looking for taller boots made of leather, and feature a zippered closure, then the Fuel WP boots from CXT's Network TCX are an excellent choice. These tall vintage designs with modern construction feature full-grain leather reinforcement waterproof lining toe heeling reinforcements heel strap adjustments replaceable insoles tread on the sole for maximum grip and durability.
Customers loved the TCX Fuel WP Boots because they were taller, made of leather, and had a zippered closure. They also said that these boots are waterproof, have toe heeling reinforcements for durability, heel strap adjustments to fit your feet more comfortably, and tread on the sole for grip. These motorcycle boots are perfect if you want to ride in style!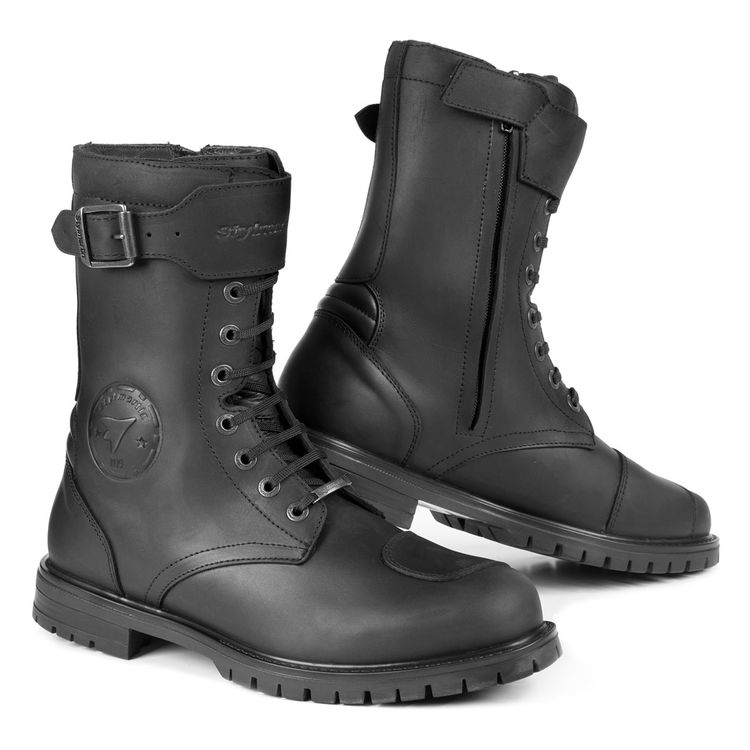 Many motorcycle boots on the market are safe and well-made, but Stylmartin Rocket Boots stand out thanks to their style. They're stylish enough to wear with any outfit while still being tough enough for your ride home from work or an extended cruise down open roads. You can feel confident knowing you have protection in place should you need it most because of the toe caps and reflective panels found throughout these high-quality leather boots. The price may be higher than other options available online, but they will last longer – giving you excellent value over time. If safety is what matters most when choosing new motorcycle boots, then this company has got your back!
Customers are very positive about the Stylmartin Rocket Boots, especially in terms of how they look. Customers mention that you're able to wear them with just about any outfit, and they're still tough enough for your motorcycle ride home from work or a long ride down open roads. The boots also come with toe caps and reflective panels, which provide safety when riding at night or in dark conditions, which other motorcycle boots often lack. The one thing that customers mention as a downside is the price point for these boots, though it's noted that they last longer than other boots on the market, so the value is excellent over time.
REV'IT! Marshall Boots are a perfect balance of style and function. Just by looking at these motorcycle boots, you can imagine cruising around with the wind in your hair. These motorcycle boots have been designed for tough days on the road when durability is essential, but they don't sacrifice comfort to do this. The REV'IT! Marshall Boots are made from soft rubber that slips right into your luxurious leather or textile motorcycle pants easily without having to force them over dirty footwear after every ride because the top part of the slick boot remains clean while also protecting the foot from rubbing against it inside the leg which could cause pinching. Sturdy zippers make getting out quick an effortless transition if something ever happens mid-ride or if you need to get up and walk around to stretch your legs. With a belt looped pull tab, getting in is just as easy with the REV'IT! While being able to adjust for different leg thicknesses or styles of pants that you choose to wear underneath them at any time, Marshall Boots makes these motorcycle boots versatile enough for all riders. The entire rubber sole is a great way to keep your feet from slipping off the pegs on those long rides while still being able to feel what you're stepping on, providing better control and grip.
Customers have reviewed the REV'IT! Marshall Boots with 4.5 stars out of 5 on average. Customers appreciate the experience of wearing these motorcycle boots. They are tended to be comfortable and durable for riding for long periods. They are appreciated for their sleek design and protection against rubbing inside the leg when riding all day long. One customer had a problem with zippers scraping his leg while riding, but this is not common across all reviews. All in all, customers highly recommend REV'IT! Marshall Boots is one of the best cafe racer motorcycle boots they've found, and they look great while still being comfortable and protective for riders.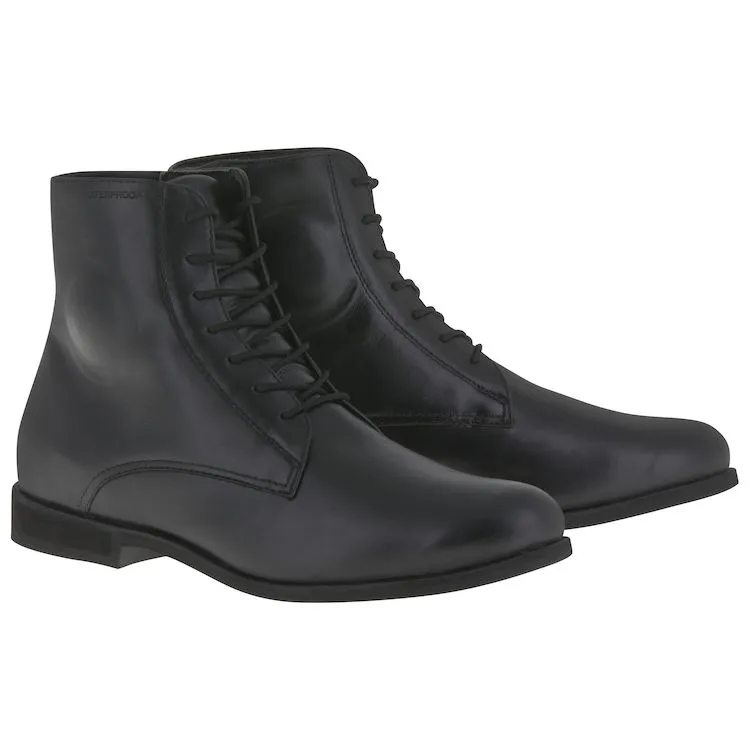 For some cafe racer riders, the Alpinestars Parlor Drystar Boots maybe a little too genteel, but they're an excellent choice for anybody who works downtown and prefers to ride their bike to work. These boots have full-grain leather, conventional laces, a Drystar membrane layer, and an EVA footbed with gel inserts, all of which combine to provide you with some excellent comfort while your feet are in them.
The Alpinestars Parlor Drystar Boots have a three-quarter height mesh lining on the side panels so that they can breathe and keep your feet dry at the same time without sacrificing too much style. The heel cup has an internal anti-slip reinforcement, and the shock-absorbing Memory Tech sock liner has an anatomical heel counter for a better fit. The sole is made of TPU/PVC compound, with a PU toe box that adds stability to your stride.
The Alpinestars Parlor Drystar Boots are rated 4 out of 5 stars by customers on Amazon, with 86% of reviewers giving them a 5-star rating. Customers say that the boots are comfortable and easy to break in, but they require longer insoles for people with high arches.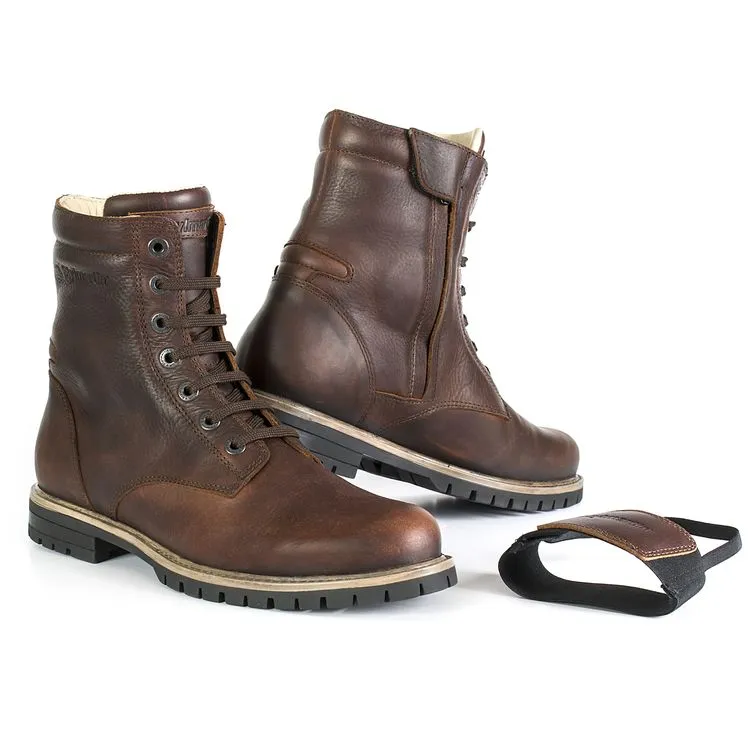 The Stylmartin Ace Boots are a more stylish alternative to the TCX Hero boots described at the top of this article. These boots have full-grain leather, PU internal malleolus protection, detachable flexible shift protector, zipper and lace closures, anti-bacterial removable footbed, and oil-resistant anti-slip sole. Stylmartin Ace Boots are the perfect blend of protection and style.
The shoes have received an average of 4.3 out of 5 stars to date. Customers have lauded the boots for their good looks and comfort, while some did raise concerns about the right boot size fitting differently than the left foot.
Another excellent choice for cafe racer boots is the SIDI Arcadia Boots. These boots have two-toned leather, suede, and Cordura panels. The boots also include:
A vented polyester lining.
Non-slip rubber sole.
Internal outer ankle protective caps.
Reinforced inner heel cup and toe protection.
Anti-vibration midsole.
Contoured ankle support.
These boots are made in Italy, and the rubber sole is replaceable. They also have an internal ankle zipper for easy on-and-off use, making them perfect for cafe racer motorcycle riders. Although they may lack some extra features of other boots, such as inner protection or a buckle accent, these SIDI Arcadia boots still provide excellent comfort and protection.
Customers are enthusiastic about Arcadia Boots. They're rated 4.6 out of 5 stars, with over 60% giving them a perfect score and an average rating of 4.8 out of 5 stars across all reviews. The customers who gave these boots less than 3-star ratings mostly did so because they were too large or narrow for their feet; some had problems with break-in period while others found the heel to be uncomfortable on long rides; there was also one complaint about how stiff it felt when first put on (although this could have been due to improper sizing). Overall, most people love these motorcycle boots!
The Alpinestars Oscar Monty Boots are a wonderful option for people who ride cafe racers. These boots look good on your feet and also when you are riding a bike. The Alpinestars has an upper leather construction, reinforcements in the toe and heel, detachable microfiber sole, mesh inner liner, gusseted tongue to keep out wind and road debris, and a slip-resistant rubber outsole.
The Alpinestars Oscar Monty Boots are rated 4.5 stars by customers and users of these boots. Riders who have commented on them say they're comfortable for long rides, nice looking when paired with other gear, and well-made. The leather is cut well, and the soles offer a good grip in wet conditions. The only downside mentioned in reviews: the sizing runs small: buy a size larger than normal if you intend to wear heavy socks or different shoes (such as race flats). Some riders recommend Airwick power insoles to take up some of the space – these also help ventilation!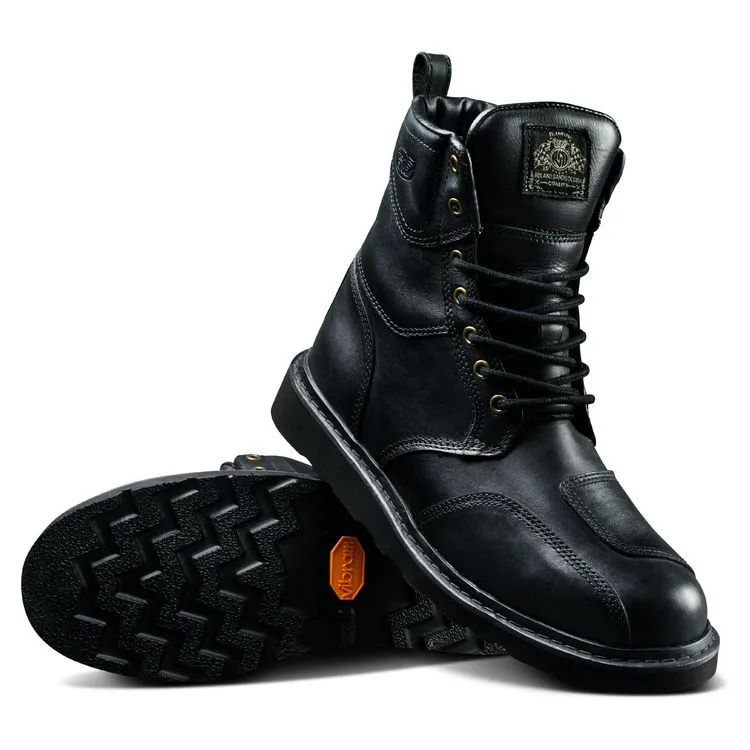 These Roland Sands Design Mojave boots are cool. They are one of the best boots on this list. His gear is really good, and his boot is like a cafe racer boot. The top grain leather in these boots makes them waterproof, and they have Vibram soles, 3M Scotchlite reflective detail, and reinforced shank, so it is suitable for riding. If you are looking to buy cafe racer boots, this is an excellent choice because they have everything that someone who rides needs in them, and they look cool too!
Customers seem very satisfied with these Café Racer Motorcycle Boots because they perform on both dirt and asphalt roads. These riding boots may not last forever, but for what you get from them, it's worth every penny spent!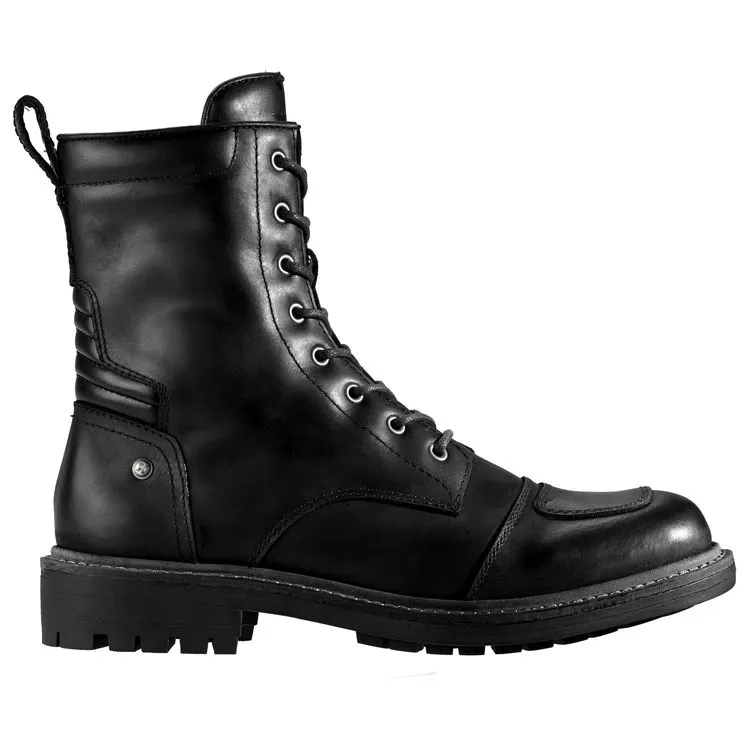 Spidi is a company that makes gear. These boots are made with 1.4mm thick oiled cow leather, which is good for the insole and the outsole. They also come with a polyurethane malleolus protector, Vulcanized rubber sole that is CE certified, and Shift leather pad. They come in black color, and they are good for casual wear.
What is the rating, and how do customers review Spidi X-Nashville Boots in conclusion? The Spidi X-Nashville Boots have a 4.2-star rating and reviews from previous customers, who said, "I am going to buy another pair in black soon" or "these boots are the best I've had," among others. If you're looking for a durable motorcycle boot that is stylish enough for everyday use, then these might be exactly what you need!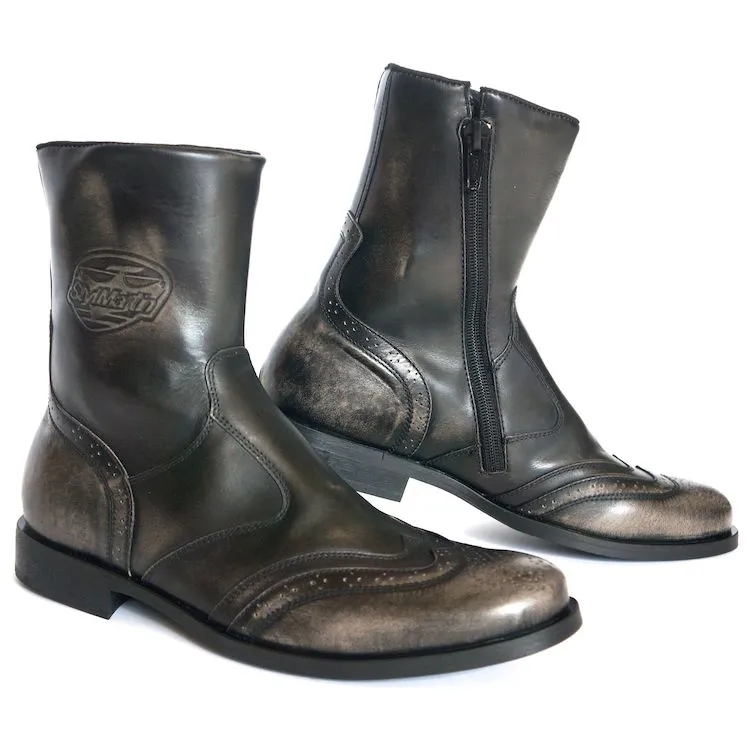 Stylmartin Ranger Boots are a perfect cafe racer boot for those who want more of an urban look. They have a waterproof liner that is also breathable, water-repellent leather upper, Malleolus protection, removable leather shift protector, Thunit rubber sole, and shiny treatment to the leather. These boots are also CE certified.
Stylmartin Oxford Boots are rated 4.2 stars on average, and the most noteworthy aspect for customers seems to be them being waterproof and heavy-duty.
What to Look for When Buying Motorcycle Boots: A Shopper's Guide for Riding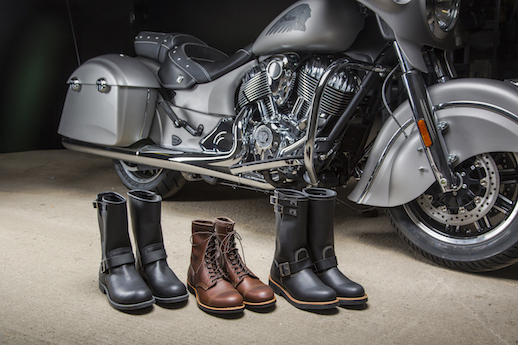 When you're looking to buy a motorcycle boot, it can be difficult because so many different styles and designs are available. In this guide, we want to help you choose the right boots for your feet by going through some of the most important things to consider when buying motorcycle boots.
Form
First and foremost, look at the design or shape of the boot – they should fit snugly but not be so tight that you can't feel your toes. When trying on a motorcycle boot, it is important to wear the same type of socks as when riding because this will give an accurate idea of how well the boots will fit your riding style.
Style
Motorcycle Boots come in various styles, from racer-style motocross boots to classic leather motorcycle boots and everything in between – some riders also prefer wearing heavy-duty hiking or work boots as they offer ankle support for on-bike spills and off-bike walks. Look at the overall design of the boot and make sure it suits your style.
Sole
The sole is also an important factor in buying motorcycle boots because you need a good grip on the footpegs when riding, but don't forget that most soles are replaceable with aftermarket ones if they wear out too quickly. It's also important to look at the tread as it can affect how well you grip your bike or floor when wearing motorcycle boots.
Quality
As with anything, a good pair of boots doesn't come cheap, but the quality is an investment because they should last for years and offer greater protection from spills and knocks – which means fewer trips to the emergency room.
Testing
We all like to look for bargains, and there's nothing wrong with hunting around online or in stores for the best motorcycle boot deals. Still, it pays to research what we buy because a bad purchase can make riding uncomfortable, which takes the fun out of motorcycling – so do your homework!
Price
Boots aren't cheap, but if you choose a well-known brand or go for something with lots of features, then you should be able to find some good deals – do your research. A good pair of boots can last for years, so it makes sense to pay a little extra and buy the best motorcycle boot deal around.
FAQs
What type of motorcycle boot should I get?
Motorcycle boots come in various styles, from racer-style motocross boots to classic leather motorcycle boots and everything in between – some riders also prefer wearing heavy-duty hiking or work boots as they offer ankle support for on-bike spills and off-bike walks. Look at the overall design of the boot and make sure it suits your style.
How do I clean motorcycle boots?
If you're looking for tips on caring for your motorcycle boots, always look at the manufacturer's instructions first – these will tell you specific materials and what cleaners can be used. But if in doubt, warm water is usually fine along with a mild detergent or dish soap.
What are motorcycle boots made of?
Motorcycle Boots can be made from various materials, including leather, suede, and textile – some pairs also come with thermal liners to keep your feet warm in colder weather. It's important to make sure you buy the right material for your riding style because the leather will break in overtime, but the suede may wear out quicker.
Should motorcycle boots be tight or loose?
When trying on a motorcycle boot, it is important to wear the same type of socks as when riding because this will give an accurate idea of how well the boots will fit your riding style. Motorcycle Boots come in all styles and designs, but you should always look for something that fits snugly without being too tight or loose.
How do you measure your foot for motorcycle boots?
When trying on motorcycle boots, you should always look for a snug fit, and it is important to measure your feet correctly. You can do this by standing up straight and placing one foot against the inside of your other leg, with all four toes firmly touching the floor. Make sure there's around half an inch between each toe, and then take the measurement.
How high do motorcycle boots need to be?
This is a difficult question to answer because it depends on the height of your bike and its footpegs, and how you ride. In general, motorcycle boots should not be higher than knee level for maximum comfort, but this does vary from person to person – if in doubt, always go shorter rather than longer!
Why can't you wear steel-toe boots on a motorcycle?
Steel toe boots cover the whole foot, and motorcycle boots cover only the front of your foot. If you were to apply the brakes hard enough on a motorcycle, your steel toe boot would slide forward and cause you to lose balance. It's important to note that the steel toe boots are filled with insulating materials, so even if you could wear them on a motorcycle, they would not be suitable for cold-weather riding.
Are cowboy boots good for motorcycle riding?
No, cowboy boots are not good for motorcycle riding. Motorcycle boots should not be higher than knee level for maximum comfort. On the other hand, Cowboy boots usually come up to your calf and would interfere with the footpegs when you're riding a motorcycle.
Final Words
The motorcycle boots that are most popular among cafe racers have a rugged, urban look. They come in various styles and shapes to suit the rider's style preference. Motorcycle boots can be expensive, but they offer protection from spills and knocks, which means fewer trips to the emergency room! If you want to find a good deal on motorcycle boots, do your research first and ensure it is of high quality by checking out what other customers say about their purchase. The right pair of motorcycle boots will last for years, so don't settle for something cheap – buy the best motorcycle boot around!