In the early 80's the 250cc market was going crazy. Every motorcycle manufacturer on the planet had a representative in the quarter liter class with an amazing 20 plus different models being offered from the top four Japanese manufacturers alone. Other manufacturers such as CZ, MZ, Cagiva and Morini were also on the scene, with Benelli even having a 250cc four cylinder along side a 250cc 2 stroke.
As time rolled on the market seemed to turn its back on the 250 a little, mostly thanks to manufacturers adjusting their product lines for learner legislation in a lot of the European countries. But the revival in interest for the lively entry level engines with good fuel economy, now means that the market place is never going to run short of cheap used 250's to Bobber that's for sure.
These two fine examples of the 250cc Bobber are at opposite ends of the scale and show just how ingenious and creative owners can be.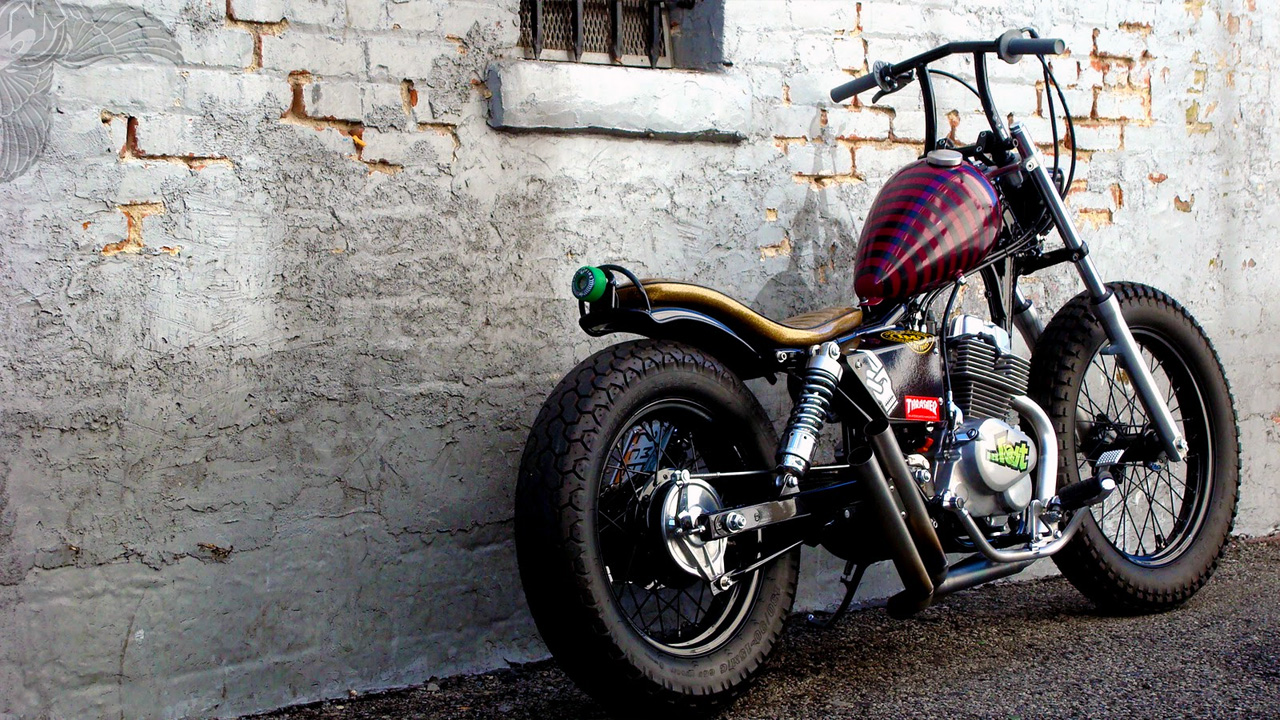 This 2009 Honda Rebel belongs to tattoo artist Zack Taylor who built the bike to cope with the traffic choked roads of Los Angeles. To keep it reliable, he kept the engine pretty much stock except for letting it breathe more easily though pod filters and of course, letting the exhaust gasses exit faster through those uber cool twin upswepts.
All the ugly lugs and brackets were cut and ground-off the stock frame with Zack hand making the handlebars, seat base, rear fender and taillight. 'If you've ever been to Los Angeles you'll know just how gnarly the roads and traffic are,' says Zack. 'So I wanted to build something that if it got damaged or stolen I could walk away saying, "Well, at least it was cheap." I also wanted a challenge to build something out of the ugliest bike I could find. The stock Honda Rebel definitely fits the bill.'
'When it was all said and done I had to scrap everything on the bike except the frame and motor. Coming in at under 300 pounds and being as narrow as a broomstick makes it a hell of a lot of fun to ride, and a real lane splitter, to boot. Probably my favorite part about the bike is seeing other peoples' reaction to it and not knowing what it is.'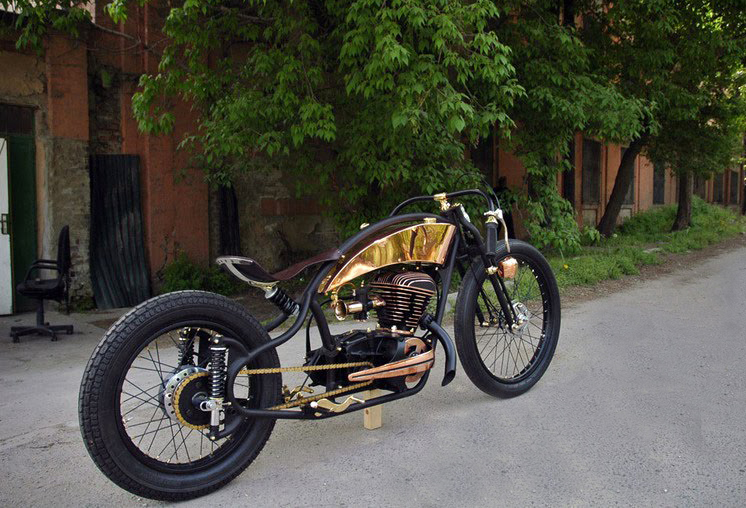 This second 250cc Bobber probably gets that same reaction, and although it may have a slight board tracker air about it, just one look at it should tell you that its earned its place here and then some. Built in Budapest by Szakál of Art Deco Motorcycling, the chances are you may not have even heard of the 1968 donor engine, which is from a Hungarian manufacturer called Pannonia or the heavily modified frame which is from a vintage Minarelli.
The 2 Stroke engine and minimalistic frame and cycle parts are all black on black which makes the strategic use of brass and copper that much more eyepopping. It would take too long to list all the handmade parts, suffice to say, its pretty much everything on the bike. Not surprisingly its taken first place at a multitude of bike shows across Europe.